The Neighborhood Home Inspector in Plattsburgh NY is dedicated to helping customers get a head start on purchasing or selling a home. You may not know where to look to find damages or problem areas, but we do!
Our job is to seek and document all of the flaws within the household you are about to purchase or sell. If you want to be thorough, hiring a home inspector is a valuable way to spend time and money on the purchase or sale of a home.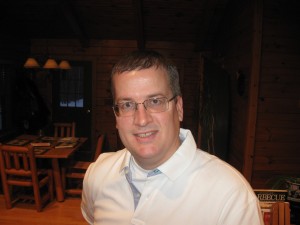 The Neighborhood Home Inspectors, LLC started off as an idea from a few men working in various construction based businesses. We saw so many things that buyers and sellers did not, and thought we could use that knowledge to help others. Our passion to the home buying and selling process is part of what makes our company such a huge success. We really dedicate the time it takes to inspect a home and answer all of our client's questions.
Purchasing a house is a huge investment, both emotionally and financially and there is no price for piece of mind.
Find out how we can help you by contacting our team today. Our NY home inspectors will prove to you that our services are worth it!
What We Do
Surprising to many customers, a home cannot "fail" a home inspection. A professional home inspection gives you an independent, unbiased view of any problems and their solutions. You are able to get all the facts you need to make a sound, informed decision.
Depending on the size and condition of the home, a thorough home inspection should take no more than four hours. Typically, it takes between an hour and a half to three hours. We encourage our clients to accompany the home inspector during the consultation. This will help you visualize your written report, giving you a more complete understanding of what the problems are.
We take our inspection reports seriously. Every inspection is a complete and thorough analysis of all the major systems and components in the home. The report includes a clear description of was found. Any and all problem areas are noted, so you can easily identify them. Our inspectors will also provide a free telephone consultation after your inspection.
Whether you need our home inspectors in Plattsburgh, Malone, Lake Placid, Saranac Lake or any of the surrounding areas, give us a call!  Feel confident with a home inspection by one of our certified NY home inspectors.
Save Time. Schedule your Inspection On-line Today. We call you to confirm. It's that easy!